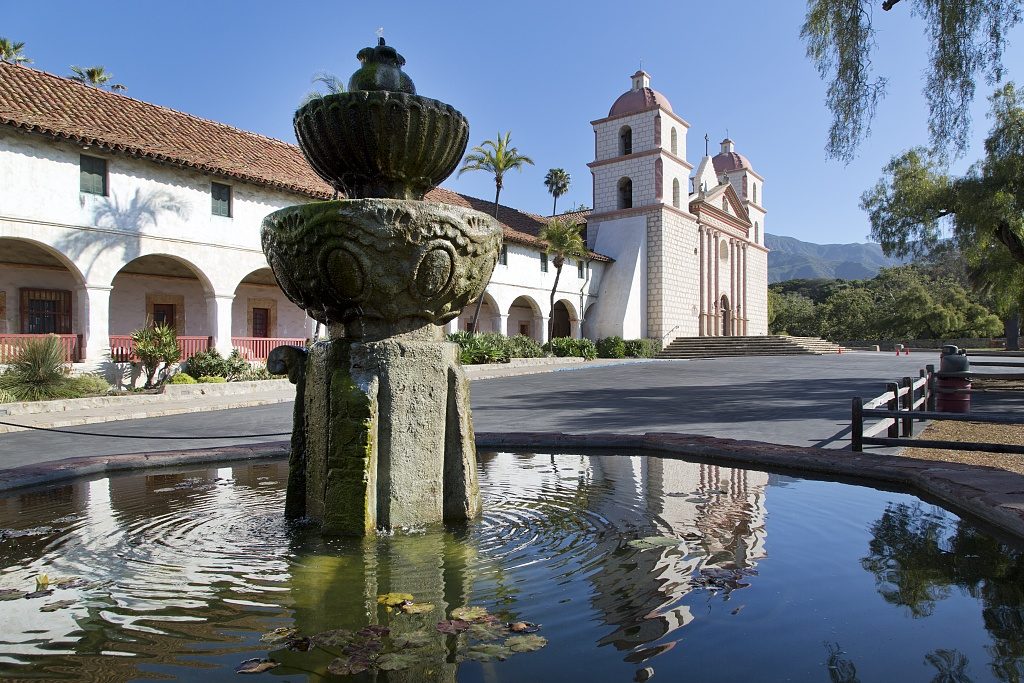 English Santa Barbara Mission Exterior Walk.
Spanish Paseo de la Misión de Santa Bárbara.
French Visite guidée des espaces extérieurs de la Mission de Santa Barbara.
German Eine Führung um die alte Santa Barbara Missionskirche herum.
Walk through history with a tour guide on your phone to enhance your experience as you explore the Mission exterior grounds.
Visitor Tip: If you're lucky you'll see Good Coffee, a favorite stop at the Mission. Sip expresso and try the avocado toast while enjoying picture-perfect views.