For Hotel Loyalty Programs this New Amenity Adds Value and Revenue: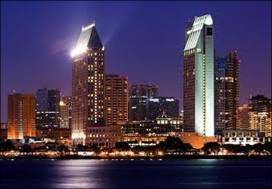 1. With any reservation
2. From your email confirmations
3. At your concierge desk
4. With each sales proposal
5. From your in-room TVs
What sets your hotel apart? Is your hotel loyalty program profitable? If you're looking to delight your guests with a new experience, consider offering them a tour from Tours4Mobile. Providing these information-packed guides will thrill your visitors AND we will send you commissions for every purchase these customers make on our site in the future.
We talked to Sales Managers who generate hundreds of proposals per week for their corporate clients. Now they can earn 25% commissions from any sales of our tours, and all they have to do is place a T4M banner within the proposal or in their email signature block. Personal guided tours can transform a business trip into a fun and educational adventure, and certainly the mere mention of such a value-added approach can initiate dialogs with potential hotel clients.
Business travelers with a few hours to spare often want to explore but say that local guides are not easy to find, are not available, or costly. T4M offers travelers a "friend to show them around" — at their convenience. This can improve the travel experience in many ways, and is an easy way to entertain a spouse or family members.
The Concierge Desk, where everyone asks "What's there to see around here", is the obvious  place for T4M promotions, so we suggest a flyer be placed there. Your hotel-specific QR code will make it possible to  track commissions accurately. Fred in Canada is placing promotional cards in guest welcome packages as well as in the lobby.
Hotels can include our banner ad in every guest reservation confirmation email. This allows travelers to preview the tours before they leave home, and better plan which parts of the city would be of interest. Guests notice when hotels take these extra steps to be sure they enjoy their entire visit.
Probably the most creative promotion came from Mark in San Francisco who put Tours4Mobile info in the mini-bars. As a stand-alone promotion, or as a perk to a hotel loyalty program, we invite you to signup today on our Affiliate page to start generating commissions while delighting your guests.