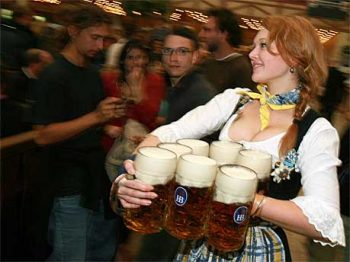 Have you been there? Go yjis year in September/October – and/or go on a virtual visit with T4M.
The Oktoberfest in Munich is the world's biggest beer festival. Who hasn't dreamt of visiting one day? First held in 1810, it has grown in size and popularity ever since. Today, over 6 million visitors from all over the world take up the invitation: "Let's go to the Oktoberfest!" Brass bands, cool beer, delicious food, party atmosphere, and the chance to meet old friends and new. For 16 days the citizens of Munich and its visitors enjoy the celebrations. Truth be told, you have to experience it for yourself!
With Tours4Mobile you can explore before you go, and while you're there, with a personal guide on your smartphone or tablet. Take the tour and then send us your stories.