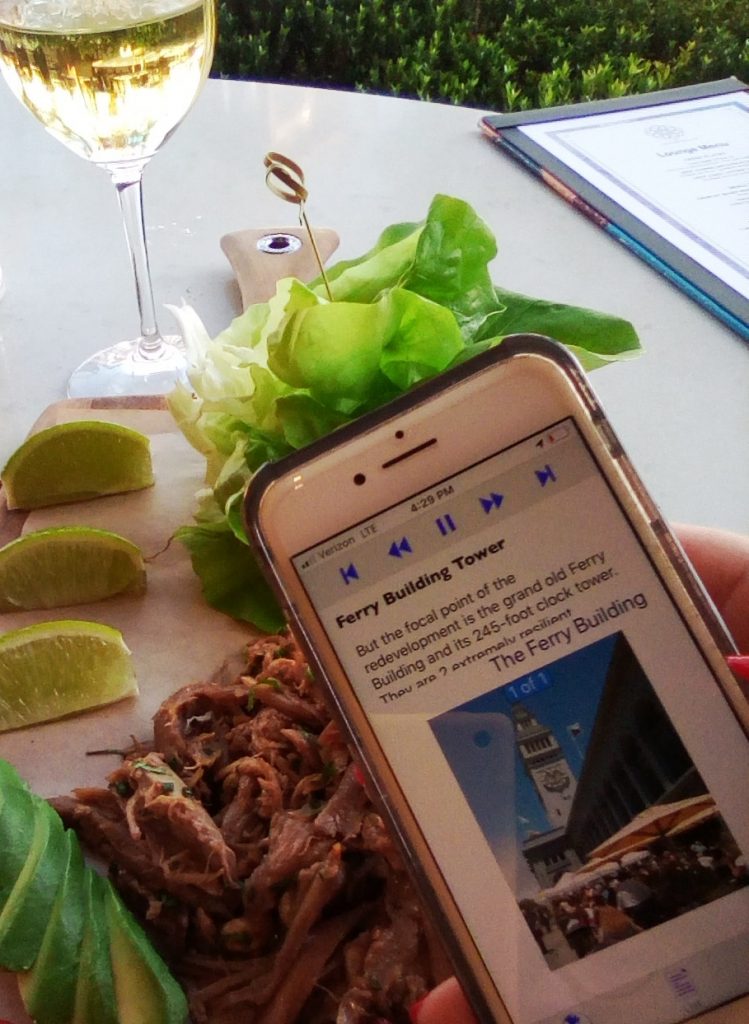 1st Class APP
As the recovery begins, you can give the apps away or use them as a gift-with-purchase.
Use as a virtual tour
Use while touring a destination
Narrated by Experts
Professional Authors
Text to read along
Step by Step Route
Images Throughout
HOW TO Increase Hotel Sales and Impact
# 1 Attract New Guests Include a digital tour with each room booking. The special treatment will leave your guests feeling pampered and entertained. Just give them a special link and they'll be all set for armchair travel, with a "local guide" on their phone as they explore.
# 2 Increase Food Sales and keep guests on property with "App & Apps" Include a Tours4Mobile app with the purchase of your latest premium appetizer.
# 3 Increase Beverage sales and keep guests on property with "Sip & Scroll" Include a Tours4Mobile app with the purchase of a bottle of wine. Make use of off-peak time in the bar—just place a wine glass, bottle & tour info—no labor required. Guests will scroll their way through their destination of choice, sipping wine.
# 4 Quickly assist guests! When asked "What's there to do?" your staff can give guests added guidance with a Tours4Mobile link or QR code.
# 5 Get more 5-star reviews & loyal returning guests! When people are shown the way around unfamiliar neighborhoods they feel safer, and are more likely to share their great experiences. They may return and spend an extra day or two to explore.
Without any extra labor you will be:
adding BIG value for guests
and virtual entertainment —great for potential guests, solo travelers, mobile users, kids…
Like the concept? We will be happy to add links to your hotel website. Hotel Managers: write to us at admin at tours4mobile.com
Tours4Mobile provides 5-Star shore excursions, narrated a/v tours, and 200+ eBooks. Geo-triggered app software is powered by iApp Tours.
Click here for the Hotel Executive FULL ARTICLE It explains how destination stories can be used now to increase room and convention bookings, on property to boost F&B, and after a guest departs to continue building your guest and community relationships.